"Launching Your Faith"
an online series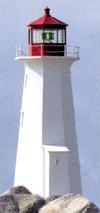 Pastor Kevin's Welcome

Hi and Welcome to
The Grace Christian Center, a non-denominational church in Port Ludlow. We are glad ...

Regular Worship Service

Personal Relationship with Jesus

EVERY Sunday Morning
10:00 - 11:30 AM
Grace Christian Center
(The former Resort Conference Center)
200 Olympic Place
Port Ludlow, WA 98365
360-821-9680 or 360-821-9684

Grace Gatherings

Our Ministry Purpose

You are also more than welcome to
come to our Wednesday Night
Grace Gatherings at 240 Maple Lane, Port Ludlow, WA. from 6:30-8:00pm.
For more information ask Pastor Kevin.

On Line Celebrations

Our Statement of Faith

Amazing Bible Facts, a 3 part video for everyone.

---

Now Online HERE, The "Gifts of the Spirit" Series by Pastor Hunter.

---

The weekly messages are available in MP3 format for your player.

---

"GCC pastors all are part of The Full Gospel Fellowship of Churches and Ministers International, a vibrant fellowship serving the Lord and His Church for 50 years--and helping to lead the Church into the future. To find out more, Click Here

| | |
| --- | --- |
| We believe the Bible is God-inspired and is without error ... | |

The Time to Pray is Now. As we face issues of demonic chaos loosed in our own land and around the world, we find the need to intercede and wage effective spiritual warfare. We pray FROM victory FOR victory; but make no mistake--we need to pray. . . .