"Launching Your Faith"
an online series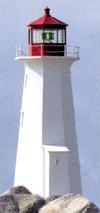 Pastor Kevin's Welcome

Hi and Welcome to
The Grace Christian Center, a non-denominational church in Port Ludlow. We are glad ...

Regular Worship Service

Personal Relationship with Jesus

EVERY Sunday Morning
10:00 - 11:30 AM
Grace Christian Center
(The former Resort Conference Center)
200 Olympic Place
Port Ludlow, WA 98365
360-821-9680 or 360-821-9684

Grace Gatherings

Our Ministry Purpose

You are also more than welcome to
come to our Wednesday Afternoon
Grace Gatherings at 240 Maple Lane, Port Ludlow, WA. from 1:00pm to 2:30pm
For more information ask Pastor Kevin.

On Line Celebrations

Our Statement of Faith

Amazing Bible Facts, a 3 part video for everyone.

---

Now Online HERE, The "Gifts of the Spirit" Series by Pastor Hunter.

---

The weekly messages are available in MP3 format for your player.

---

"GCC pastors all are part of The Full Gospel Fellowship of Churches and Ministers International, a vibrant fellowship serving the Lord and His Church for 50 years--and helping to lead the Church into the future. To find out more, Click Here

| | |
| --- | --- |
| We believe the Bible is God-inspired and is without error ... | |

WEEP WITH THOSE WHO WEEP Once again, we weep; once again we are angered by the senseless loss of life and a blatant attack on worshipers in Jesus. On Sunday a 26-year old man, filled with demonic rage . . .